Keeping your children safe online has always been an issue, but never before has this task been so easy. Both Microsoft Windows 7 and Apple OSX feature built-in parental controls to help you with this task. Now there is no need for third-party applications that can be easy to circumvent or require costly monthly fees to maintain.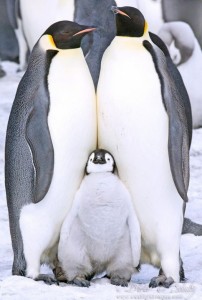 On Apple OSX platform you can accomplish this by creating an account for your child with his/her own username and password (done via Accounts in System Preferences). Make sure this account is set to Standard. Select this account and check "Enable Parental controls" and then click the "Open Parental Controls" button.
In Parental Controls you will have options to limit what specific applications the account is allowed to use on the "System" section. To control web browsing, select "Content" at the top and enable the "Website Restrictions" option of your choice. You can even choose specific websites to be blocked. Other options include limiting chat and email to specific contacts and setting online time limits.
On Microsoft Windows 7 & 8 platforms you can accomplish this by creating an account for your child via "User Accounts" in the Control Panel or by opening Start and typing "User". To access the Parental Controls, open Start and simply type "Parental" and you will see the Parental Controls option appear in the "Control Panel" section of the results. With Windows you can select what times of day and how long your child can use the computer.
You can also select age appropriate limits on the computer games installed on the computer or block specific programs. To greatly expand your options you can download "Windows Live Family Safety", part of the Windows Live suite of free programs. By default this enables basic filtering of websites as well as specific websites. A Microsoft Windows Live ID is required for this service such as a Hotmail or Live account.
First Network Group employees are happy to help your users setup the various Parental Control options they may have on their operating system. If you are already use us to provide your End-User technical support, this process is included in the service. If you aren't currently using our End-User technical support services to provide your customers with the best 24×7 service options, contact us today to find out how a solution from First Network Group can help. Contact Cory Lykins, VP of Tech Services at 1-800-578-6381, option 6, to find out more.